Introduction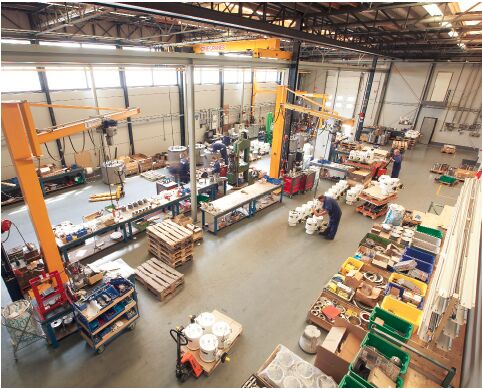 WOG Valves is a specialist manufacturer of valves for the petrochemical industries and onshore and offshore oil and gas industries, power plant etc. WOG from a engineering service company for valve in Europe which was established in 1998. After 5 years development, we started to produce valves in UK by a workshop. Then in 2005, our company was renamed into W.O&G Vavle UK. With the growing of company, we started corporation with mills for manufacturing valves in China and Singapore to extend our business in 2012. Just one year later, Hong Kong office was established. And then in 2014, we purchased a mill for manufacturing valve in China. After a long period of development, WOG valves has two brand WOG and CRV based on different industrials.
In these industries, valves are exposed to some of the most extreme conditions imaginable. Corrosive and erosive environments and extremely high and low temperatures for example, require tough equipment, tough materials and tight tolerances. WOG's knowledge and experience of these industries gives them the edge in providing specialist advice and specialist products.
WOG Valves is one of the world's most important fast-track valve producers. At their state-of-the-art production facilities in UK and China, .WOG manufacture hard to obtain valves in a wide range of exotic materials. WOG's valves are made to order and to tight specifications, and the company is specialised in working from custom-made designs, producing high-quality valves, quickly and efficiently.
WOG's dedicated and experienced team works hard to provide customers with specialty valves to suit even the most extreme conditions. They pride themselves in their ability to offer tailor-made valves with short lead times. To make this happen, they maintain fast and effective communication with customers, use the latest in design and manufacturing technologies and dedicate themselves to innovation.